Netflix's Indian launch in January received more of a sour response than expected. However, tables have completely turned in the last few months. One of Netflix's original, Pablo Escobar, is currently all the rage and unflinchingly the right example to show how HOOKED we are to Netflix right now.
Don't even ask me the reason behind my burning eyes and my manifold love for all things Mexican right now! 
Tanmay Bhatt, the face of AIB recently starred in one of Netflix's promotional videos- and Caramba! who could have done Pablo Escobar better than him?
Basically, it's the story of a proud pizza delivery boy Ronny.
Ronny is angry because he is not tipped at the Kotharis.
Ronny is sleepless now. WHY WASN'T HE TIPPED?
Also See
Top Most Characters of Mahabharata
Ronny discovers Pablo Escobar to be the culprit.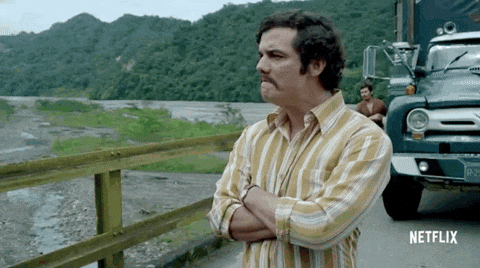 Ronny decides to avenge. Ronny becomes Don Pablo- Plata o Plomo?
Kothari is super impressed. Ronny gets the tip AND THE PIZZA.
Watch it here!!