You have seen enough of her and heard more than relevant. Bigg Boss introduced her to India not as a porn star but as a beautiful, bubbly girl from America. Sunny's past never interfered with her charming personality. She confessed in an interview how private a person she is and that she would rather stay at home than do drinks or party. Maybe, that's the reason why her husband was never talked about in the media.
Meet the perfect husband material – Daniel Weber.
He cooks for her, he plays guitar to her when she's feeling the blues and he is totally the cheerleader of her life. Ah, GOALS!
Daniel Weber saw Sunny Leone in Los Angeles 11 years ago and was smitten at first sight. He was there to do a show with his band that night and she was popping the holiday champagne with her friends.
Sunny was however a tough nut to crack. She thought Daniel to be a womanizer and it took the poor guy more than one-and-half months to land a date with her.
At the time, Sunny was going through a low phase in life as she had lost her mother. She was depressed and totally done with her life. She had no dreams and ambitions. She wasn't looking forward to anything and a man was the last thing on her mind.
As a result of which she purposely arrived late to the date only to make sure Daniel rejects her and moves on.
But Daniel wasn't put-off and neither did he give up. He sent 24 roses to her room that night!
After dating for three years, they got married in twin rituals – Sikh wedding in morning and a Jewish traditional ceremony in the evening. (Sunny is a Sikh and Daniel is a Jew.)
Sunny has confessed in her interviews that no man would have wanted to be with her depressed-self at that moment and it was Daniel's persistent love and affection which won her over eventually.
Daniel gave her the confidence and support to be who she is today. They mutually worked in movies and currently run many businesses together. Sunny proclaims how every script gets an approval only after getting a nod from the man of the house.
Their love for privacy makes them a perfect example of cool homebodies!
This couple cooks together, works together and takes zillion holidays together. Their Twitter, Instagram profile stands as a proof of it.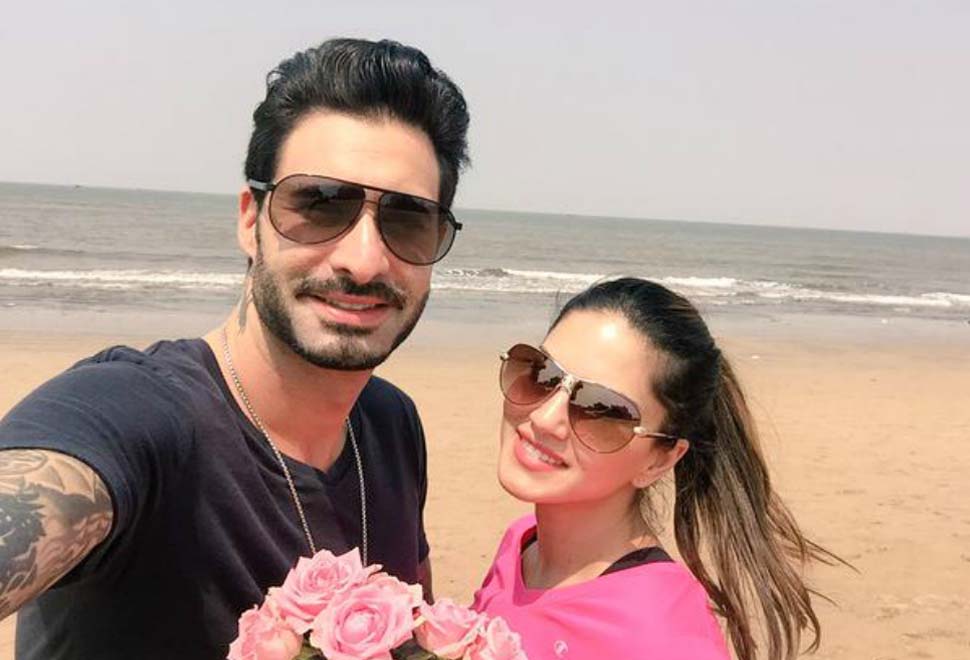 Even after eight years of a beautiful marriage, their love is fresh and squishy.
Isn't this one adorable couple we've been ignoring for quite some time?