It is good to see that people are changing with time. If people are working to raise their living standards, they (at least some of them) are also concerned about the people who are below poverty line.
One of them is 23-year-old Minu Pauline, owner of Pappadavada, a well-known restaurant in Kochi. She came forward with a brilliant idea and started the concept of a 'road fridge'.
On 23rd March, she turned her idea into reality and named the fridge (which is placed under a tree) "nanma maram" or 'tree of goodness'.
She told Huffington Post that late one night, she saw a woman searching for food in a trash bin. Pauline was shaken from within.
She was sad because everyday her own restaurant makes tons of food that goes  to waste and could be given to people like that woman. She said:
"That the woman had been sleeping and was woken up by her hunger, so she had to go in search of food instead of sleeping."
In this way, she feels she has contributed a little towards her society. She is stopping food being wasted. She added:
"Money is yours but resources belong to society. That's the message I want to send out. If you're wasting your money, it's your money, but you're wasting the society's resources. Don't waste the resource, don't waste the food."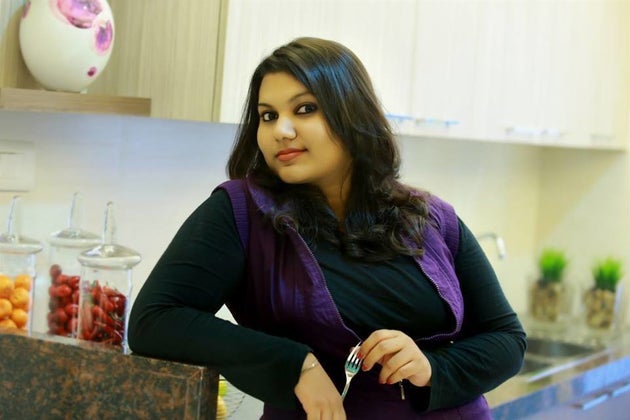 Also See
Top Most Characters of Mahabharata
The fridge is open for all who need  food. It is free and available 24 hours a day and 7 days a week. Anyone who is hungry can take food from here.
Well, this is a small step for most but one that can really help our fellow human beings. Pauline's idea became a big hit and other people also stepped up to put food in the fridge.
However, there is something Pauline wants to say to the contributors. She wants people to keep the food that they will not eat or which is going to waste at their place instead of buying something new from the market. This way, no resources will be wasted.
"The only thing I want to discourage is that people are actually buying food and putting it in the refrigerator, and that's really generous. But I'd rather people put their excess food they already bought but aren't going to eat in the refrigerator instead of the trash bin," she said.
She asked people to put the date on which they are putting the food inside the fridge. This way, people taking the food will be aware about how old it is.
However, for now, most food doesn't stay in the fridge for long. The fridge needs to be restocked regularly. She herself puts from 75 to 100 portions in a day along with community donations.
We definitely need more people like Minu Pauline, who can come forward and take such initiatives for the society. The only motive of this article was to spread such a brilliant idea into the masses. So that it can encourage many other Paulines to take a step towards humanity!