She's all things sugar and spice. She has got a gorgeous face and a brilliant styling team. She leaves no occasion to put her best look forward and thank god for someone taking style so seriously in Bollywood.
Yet, when it comes to Airports, Sonam doesn't live much upto our expectations. Nope! It's not carefree and cool. It'd have been totally cool had it been that way.  But it's too stuck up between giving no fucks and giving a tad bit too many.
01. When she couldn't decide she wanted to do a cool, denim look or a Ms.delicate one!
Damn, that's my school belt!!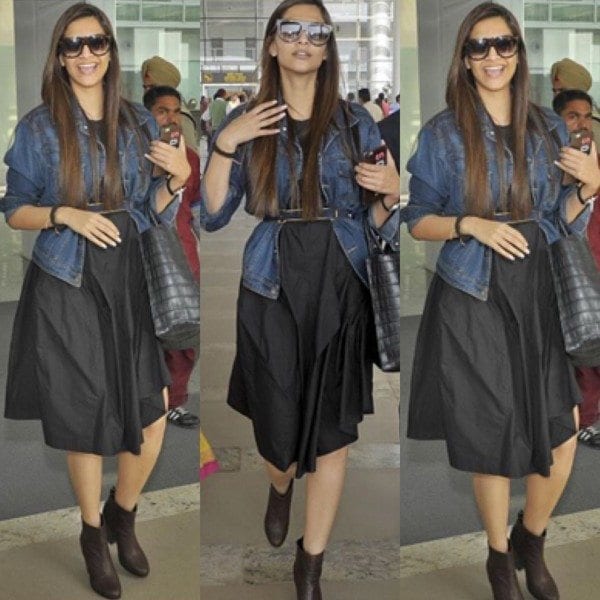 02. I refuse to agree that she's boarding a flight wearing that. This is more like, "Guards, get my horses!"
03.  It's a perfect outfit for brunch. But to fly right from India to France? Umm…that's too much of compromise on comfort.
04. She might have been called out for her sans-makeup look, but I've got no problem with that. The thing is this hot boho dress. Why'd she wear it on a flight, ya?
05. Fresh, breezy, but just out of a flight? Nah, too impractical to make it our #Goals!
06. We love all those labels and detailings, yet an OOTD like that to fly?
Also See
Top Most Characters of Mahabharata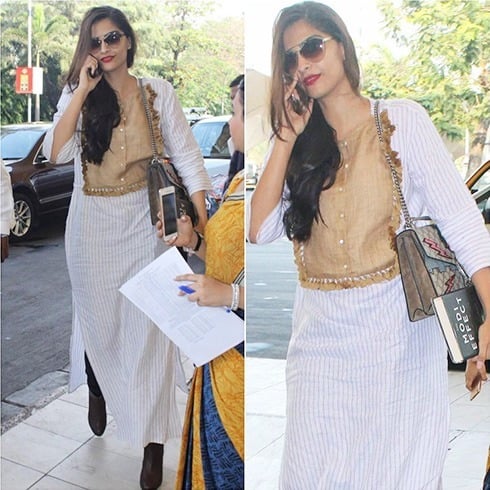 07. Oh boy, this woman works in extremes. I am sure this is a 3 AM flight where Sonam literally sang "I woke up like this!"
08. For heaven's sake, Sonam must be owning at least one pair of denim or sweats!!
She might rule the red carpets, but when it comes to Airport looks, Sonam needs big-time inspiration.