The film-makers in our entertainment industry are often overshadowed by the glittering light of our so-called "stars". When a movie blazes the silver screen, we are awed by the visuals and content. Yet when we walk out, we prefer discussing stars over a cup of chai- rarely the makers behind those stars.
Rakeysh Omprakash Mehra begs to differ, "We make stars, we create them, we give birth to them".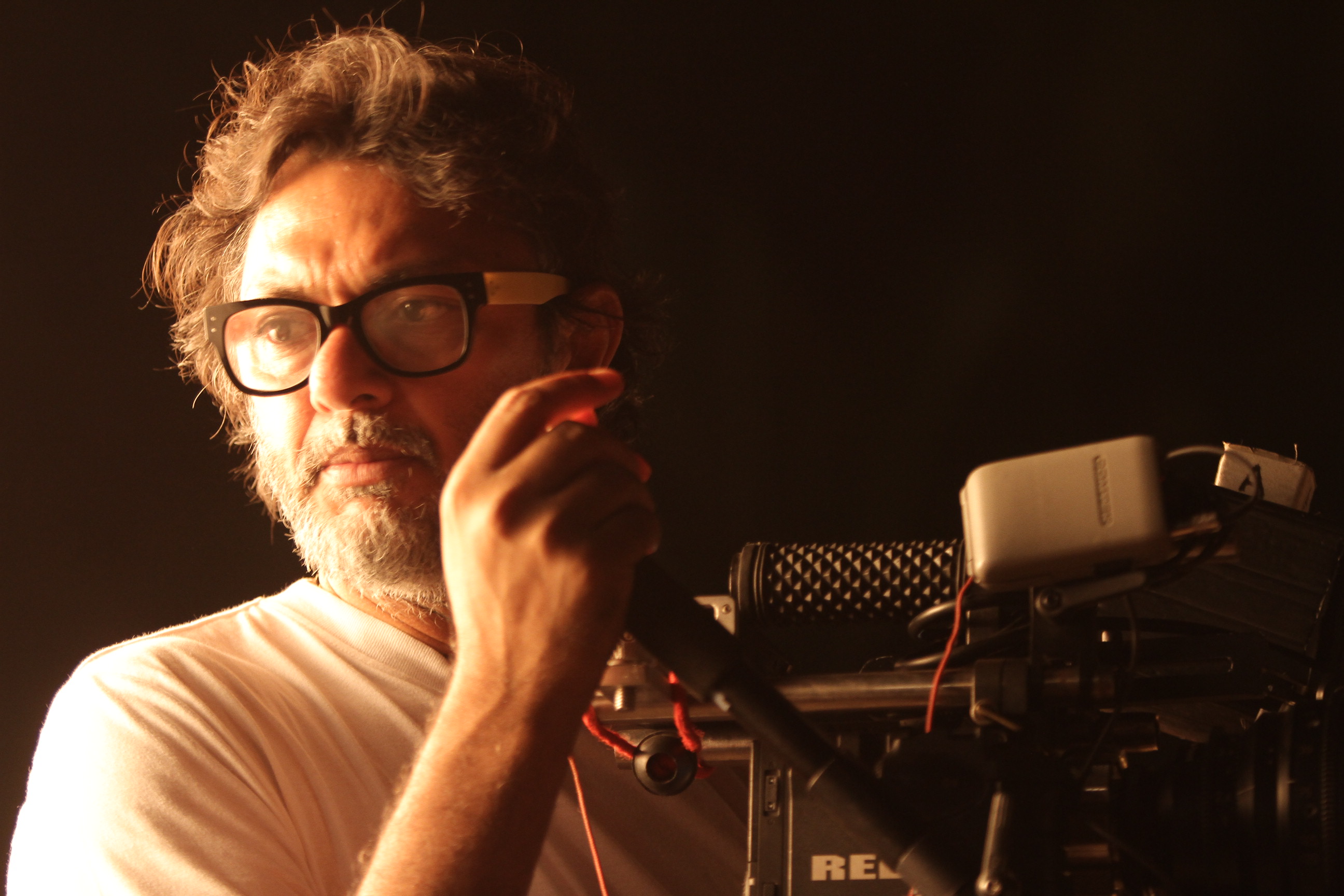 And he's absolutely right when he says cinema is a director's medium and theater is that of an actor's. In a theater, backdrops don't matter, what matters is an actor who can take you to another world. In cinema, an actor is just another tool for the writer and director of the movie. Yet, all we see are those gorgeous faces scorching the screen and then hypocritically blaming them for becoming a distraction to the movie! (Case in point: 'Baar Baar Dekho')
But can we just take one moment to appreciate the creativity, art and wisdom Rakeysh Omprakash Mehra puts behind each of his masterpieces?
Mehra's movies bridge the gap between history and contemporary. He seamlessly brings the two contrasting world in one frame to show the parallel worlds we humans live in. Rang De Basanti symphonized the two periods while Delhi-6 weaved together the myriad cultures of New York and Delhi; all in one frame.
'Dil Gira Dafatan' was one of these moments. Some call it unrealistic and mystic, but how else someone who craves his home in a foreign land sees America as? Like this:
Also See
Top Most Characters of Mahabharata
'Rang De Basanti' not just echoed the two parallel stories of rebellion in pre-independence and modern India, but also left us with pearls of patriotic wisdom. Picking up the essence of 1930's patriotism to connect with a generation who prefers to pack their bags to America in a first of opportunity (because, is desh ka kuch nahin ho sakta) , is a skill mastered by a true blue film maker.
The actors mouth the dialogue and bring the director's vision on-screen, but whose vision is it actually? Rakeysh Omprakash's crisp vision translates onto the screen in stunning visualizations without ever blurring the lines between reality and dream. It's not entirely fiction or a world none of us know about. It's the world you and me live everyday- some of what we see, some of what we dream and some of what we remember in nostalgia.
"Mirzya is folklore, not history; so there is nothing real about it. The coolest thing about folklore is that there are so many versions and interpretations by writers across generations. You'll feel like you're watching a Shakespearean drama. It's not a period film. The stories -one belongs to a different century and the other is set in today's times -run parallel. The present picks up where the folklore leaves you. Finally, both of them merge, the lines blur and they become one."
Moreover, he is someone who has never build his movies on star value or their crackling personal chemistry. His movies have no promotional tactics involved, standing solely on their own ground. He has always given the actors a star value – be it Sonam Kapoor, Farhan Akhtar or the tribe of 'Rang de Basanti'.
This time, Harshvardhan Kapoor and Sayami Kher – two of the most unrecognized faces are carrying an entire movie on their shoulders. Mirzya, a movie based on the tale of Mirza Sahiban, is periodical, contemporary and mysterious.
And this time too, Mehra's movie stands tall to make them the stars; and not vice-versa.
Don't you think it's time we give these magicians their long due stardom?