Cricket is not just worshiped in India, but in our neighboring countries too. And Dhoni, well guess, his humbleness doesn't have fan following just in India but in Pakistan too.
Mathira Khan, a Pakistani model and anchor has recently confessed an instance reflecting her admiration for MS Dhoni's cool attitude.
The cricketer is known to be humble and least bothered by his celebrity status.
Few years back, the model was dining at the same restaurant where Team India and Pakistan had reached to have dinner.
Excited about spotting her favorite Pakistani cricketers in real, Mathira reached out to them as an elated fan. Now, the cricketers did give her autographs, but not without a piece of their minds.
They were apparently very pissed about being disturbed during dinner and disliked her intrusion at their table.
Also See
Top Most Characters of Mahabharata
But before Mathira could leave disappointed and hurt, Dhoni called her.
She says, Dhoni very sweetly asked her to come and get an autograph from him.
"Even we are cricketers. You can come and take autograph on your cap."
Mathira was not just relieved but delighted on seeing the humility of Indian cricketers. She went up to them where they asked her to be seated and relax.
Since then, this Pakistani model has come to not just adore Dhoni but become one of his loyal fans too.
True, your performance on the field means nothing if you don't know how to be a good human.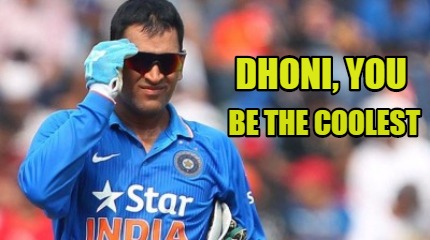 Thanks Dhoni for making us proud off-the-pitch too. Stay the same!