While we all know it was Rabrindranath Tagore who wrote the national anthem Jana Gana Mana, very few of us are aware who was the composer behind it. It was Margaret Elizabeth Cousins who is credited with composing the tune for the anthem when Tagore visited Madanapalle College.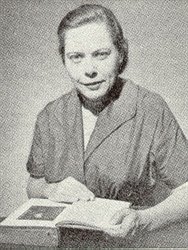 Belonging to an Irish family, Margaret studied music for her graduation to become a teacher. As a student she met poet and literary critic James Cousins with whom she eventually got married.
It was in 1912, when she was vacationing with the much coveted poet W.B. Yeats that she read translations of poems by Rabindranath Tagore. Three years later, by mere coincidence, she and her husband moved to India. Her husband had initially joined the newspaper  "New India" but was soon dismissed for praising the Easter Uprising, Meanwhile, Margaret started teaching English in Madanapalle College.
Also See
Follow TopYaps on Google News
While Margaret has countless literary works to her credit, she is also known for her immensely devoted service to Indians, particularly women. In 1922, she became the first woman magistrate in India. In 1927, she co-founded the All India Women's Conference, serving as its President in 1936.
Unfortunately, her noble efforts were met by volatile actions. In 1932, she was arrested and jailed for speaking against the Emergency Measures. By the late 1930s, gave way to emerging new India's feminists:
"I longed to be in the struggle, but I had the feeling that direct participation by me was no longer required, or even desired by the leaders of India womanhood who were now coming to the front."
From 1944 onwards, she was paralyzed due to a stroke. Her immense contribution led her to receive financial support from the Madras government, and later Jawaharlal Nehru.