Remember the anticipation you felt when 'Avengers: Infinity War' trailer came out and finally the release date started approaching? No wonder, most of us rushed to the theater to catch a 'first-day first show,' and we were not disappointed!
With a collection of some of the most famous superheroes the movie actually presented us with various twists and turns. Of course, the shocking one was Thanos actually using the gauntlet to wipe out half of the population of the universe. Here are five alternate theory that could have replaced the current ending that left us heartbroken.
1. Doctor Strange creates a portal
While fighting with Thanos, Doctor Strange could have created and closed a portal around his arms to cut it off. Problem solved!
2. Ant-man comes to the rescue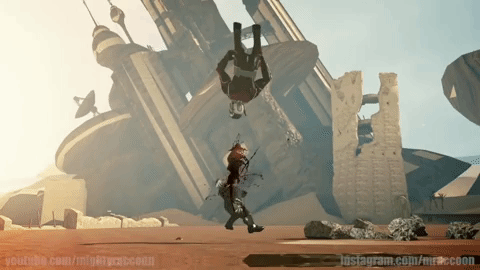 The superhero who can get smaller and bigger just by the push of a button should have been a part of the team. He could have easily crawled inside Thanos's head, and killed him by coming back to normal size while blasting his head.
3. Captain America saves the day Also See
Top Most Characters of Mahabharata
As the movie shows, Captain America is one of such Avengers who had the strength to stop a blow from Thanos. In this scene where he was resisting a blow, he could have bought some time to slip out the gauntlet and run.
4. Star-Lord's stupidity stopped Iron Man and Spider-Man were almost successful in taking out the gauntlet from Thanos's arm. However, the over-emotional act of Star-Lord ruined it all. Iron Man should have just shot or injured him to save half of the universe.
5. John Wick takes revenge Yes, we know he is not a conventional character to call, but you do remember how he wiped out those who killed his dog. Well, why not call him when Thanos ends up wiping out his dog's existence too!
Watch the video here:
Let's face it! Though painful, without the current ending how could we wait for another Avengers movie?