Mia Khalifa – once ranked the number one performer on Pornhub worldwide – has made it a habit of blowing up athletes who try to creep into her DMs. Known for her no-nonsense attitude, Mia has been hogging the limelight for all the reasons on social media.
Here are some of the examples:
Cubbies, your man's is wandering around left field. Can you come get him? @Cubs pic.twitter.com/7kdtGGb5jR

— Mia Khalifa (@miakhalifa) September 5, 2017
Warning: Trespassers in my DM's will be shot and hung out to dry in public. pic.twitter.com/aPUGkmooat

— Mia Khalifa (@miakhalifa) July 12, 2015
However, she got a surprise when former NBA player Gilbert Arenas blasted Khalifa for attempting to slide into his DMs.
A screenshot below of Arenas' Instagram account showed Khalifa asking Arenas for a dinner in Los Angeles. However, when she doesn't get a response, she message him three days later by sending him a few cocktail emojis.
She tried two more times, but Arenas did not pay any attention.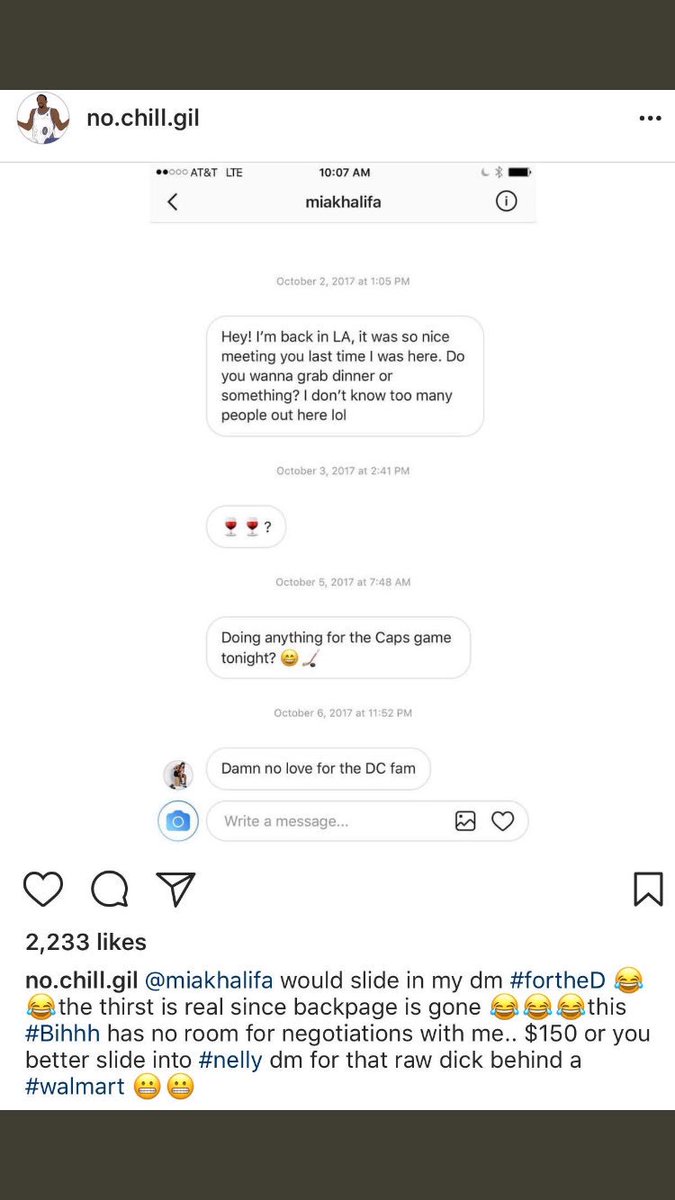 However, Arenas gave Khalifa a taste of her own medicine as the ex-Wizards guard posted her attempts on Instagram.
In response, Mia had just this much to say:
Is Gilbert Arenas even relevant anymore?

— Mia Khalifa (@miakhalifa) October 9, 2017
Born in Lebanon, she was the most searched for adult actress in 2016 before announcing her shocking decision to retire in July last year. Khalifa's career choice had caused so much controversy in the Middle East.