Can we ever write off a profession, or a form of art?
This is an art which expresses, liberates and has been a crusader of change historically. A profession which is selfish to its core – because it's more about receiving than giving. An art which never painted itself to fetch money. A profession which is a desire.  It doesn't have a scope anymore. It doesn't have a lot of money. It is dying.
That's what I was told when I announced I want to take up writing as a profession.
On the flip side, I believe it has a lot more scope, money and is absolutely thriving at this moment.
Why you may ask? Allow me to elaborate.
While I was growing up, reading – although my passion – was limited to novels, comics and fiction. Mainstream news was more like a general awareness exercise.
Social news till then was pretty much irrelevant. Nobody cared enough if an Indian family traveled the world on their car or if there are people in a parallel world creating new ideas.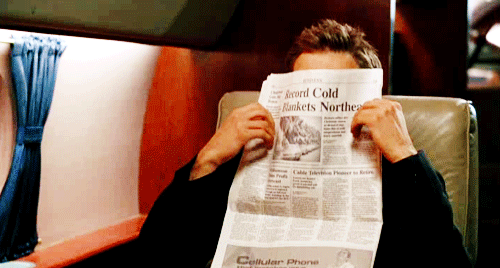 But then we know how the internet has been revolutionary.
With more and more platforms available to showcase our ideas. we have a win-win situation. The readership has gone up a notch higher since news and content has started filtering on Facebook or Twitter.
As a result, we can be assured that our future readers will be scooping news content on Internet – and not scanning through tiny black texts on a 25-paged news daily.
Consequently, concentration of media power among a few conglomerates can be seen as diluting. This directly means more platforms, more visibility and a larger audience.
Writers no more have to struggle to fit their piece in a 3×3 space. Writers no more mean novelists.
Lifestyle articles are finding their niche like never before. It's not just sleazy 'Cosmopolitan' talking about love and relationships but rooted, real people with real words.
Emotionally connecting, real life stories have an audience which was disconnected initially by the mainstream media.
Also See
Top Most Characters of Mahabharata
There's a novice space for satire and humor to blend in politics and entertainment.
More than any thing else, it's the brand new openness of our Indian audience.
I see 'intolerance' on internet as multi-layered. Sometimes the quest to make it engaging goes too far, but sometimes the quest to laugh on it makes it far more engaging and interesting.
Naturally, this is because of a larger access to all types of content the readers want in their lives.
It's no more about what they want you to read, it's more about 'following' what you want to read.
The writers are more connected to their audience today and hence their work has a visibility like never before.
Unarguably, start-ups – publishing or non-publishing – are giving budding opportunities to newbie writers.
Mix in some public relations and marketing strategies and writers can get their word spread like wildfire. Further, this has motivated established brands to give way to blogs and content writers to keep the fight up.
Eventually, its a matter of choice.
There is no dearth or death of a profession.
If nothing in this world satiates you more than inkling the blank space with your words, then I don't think one must be concerned about how the world will see you.
Money, fame, bliss – all will follow. Undeniably, you are fortunate to have a knack of writing in this multi-media generation.
Who knows, maybe the world is really waiting for your words?