With Quantico releasing its Season 2, Priyanka Chopra was back again on America's most popular show "The Jimmy Fallow show". Last time she destroyed Fallon by gulping down hot chicken wings like a freakin' boss .
This time, the woman made Fallon taste defeat in his own American game- and how!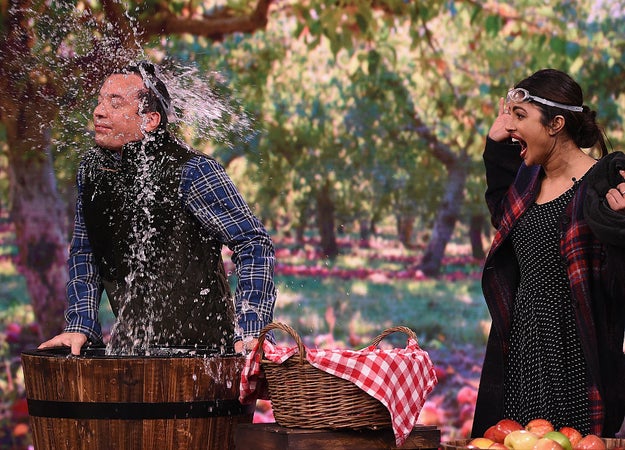 In America, Halloween has a tradition of playing "bobbing the apples". The game requires one to pick apples from their mouth while their hands are tied.
And our homegrown girl, who literally had zero experience of it,  walked through it like it's just a job she does every day.
Also See
Top Most Characters of Mahabharata
Naturally, PeeCee's enthusiasm left Fallon dripping with shame. He tried getting back by making a cheat attempt …but you can't cheat on Priyanka Chopra!!
Watch Priyanka being a proud brown kid beating the whites in their own game, HAH :