The Pursuit Of Happyness actor Will Smith has been in Mumbai for a while, but of course, no one noticed him till he made his debut on Bollywood's Instagram circuit.
Akshay Kumar has had a stellar year with three back to back blockbuster hits Airlift, Housefull 3 and Rustom all successful in reserving the elusive 100-crore box-office hit club making him appear in this year's Forbes list of World's 10 highest paid actors.
So of course, to celebrate such wonderful victories, Akshay and Twinkle threw a bash for his friends when coincidentally Will and his friends planned to drop by for a meal at the same time.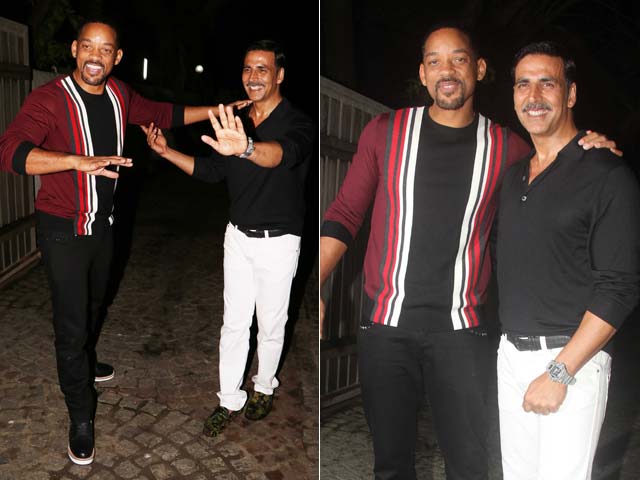 The result was a spectacular party with some Instagram-worthy shots.
https://www.instagram.com/p/BJrzCZ8DImU/?taken-by=twinklerkhanna&hl=en
Also See
Top Most Characters of Mahabharata
https://www.instagram.com/p/BJrooKoDQw1/?taken-by=aslisona&hl=en
Apparently, Will was craving for some good Punjabi food when he was told that the right place is Akshay's abode. And looks like, Akshay-Twinkle were indeed the perfect hosts!
https://www.instagram.com/p/BJrprCejaCC/?taken-by=aslisona&hl=en
Look at this mad love! Haven't we been missing this star love in the pre-social media age?
Apart from those spotted, there were Sonam Kapoor, Ranveer Singh, Ranbir Kapoor and Arjun Kapoor in the attendance too.